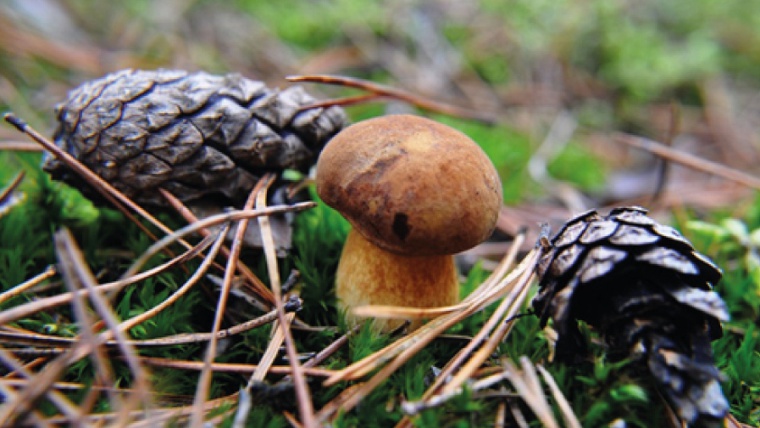 Children. Delve into the 'Science Nest', with little stories about the forest.
The Museu de Ciències Naturals invites you into its 'Science Nest'. Aimed at little ones, the museum welcomes visitors to take them on a journey through the forest. The activity starts with a short story linked to the natural environment, later inviting participants to create their own story about the forest with the various materials available in the workshop.
Located next to the museum foyer, the Science Nest (Niu de la Ciència) is aimed at young children up to the age of six. Besides the various activities there, the space features curious items and materials linked to nature which awaken participants' scientific spirit. The goal is to investigate the answers to the questions raised by children and adults. 
On this occasion the recommended age is from four upwards. The activity has spaces for each household, with a set of materials for each group. Registration is in person at the information desk, from the time the museum opens. Capacity is limited to four households, with a maximum of four members in each.
Schedule
Days
Hours
Preus
Observation

a les 11.00 h,
a les 11.45 h,
a les 12.30 h i
a les 13.15 h

Entrada Gratuïta

a les 11.00 h,
a les 11.45 h,
a les 13.30 h,
a les 13.15 h,
a les 16.00 h,
a les 16.45 h,
a les 17.30 h i
a les 18.15 h
Us convidem a entrar al Niu de Ciència. Començarem explicant-vos una petita història relacionada amb el bosc. Tot seguit, us proposarem que vosaltres creeu el vostre relat amb l'ajuda dels diferents materials naturals que tindreu a l'abast.
Cada unitat de convivència disposarà d'un espai delimitat i el seu joc de materials, els quals es desinfectaran després de cada ús.
Edat recomanada: infants de 4 a 6 anys.
Inscripcions presencials al taulell d'informació, el mateix dia de l'activitat, a partir de les 10 h, coincidint amb l'hora d'obertura del Museu.
L'aforament per torn és de 4 nuclis familiars amb un màxim de 4 persones per nucli.
Address:

Plaça de Leonardo da Vinci, 4*5

:

Sant Martí

Neighborhood:

el Besòs i el Maresme

City:

Barcelona
When

Permanent event
Website
E-mail
E-mail:

museuciencies@bcn.cat
You may also be interested in...