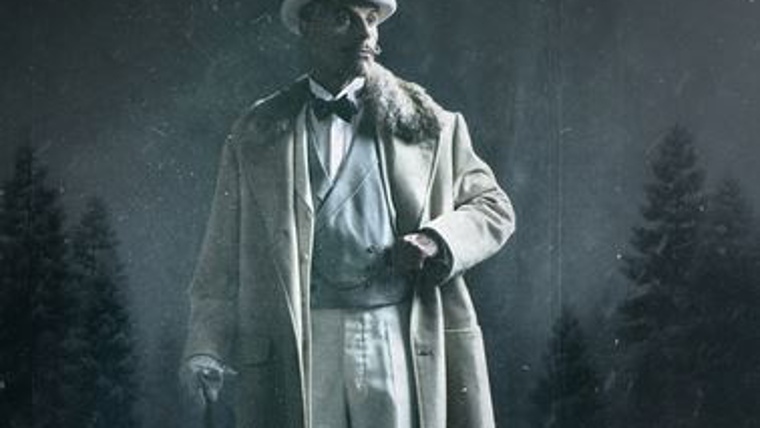 Shows. A seat is reserved for you on this luxury train, used by Agatha Christie as the setting for a cruel murder.
It's the 1930s. Hercules Poirot, a disciplined yet slightly eccentric Belgian starting to make a name for himself as probably the world's finest detective happens to be in Istanbul with an old friend, Monsieur Bouc. The latter, slightly more licentious than Poirot, invites him to travel back to London on the famous Orient Express. It's the middle of winter.
A highly diverse group of travellers come together on the train, from all corners of the world: the eccentric North American Mrs. Hubbard, Princess Dragomiroff, an elderly Russian woman in exile, the disciplined British soldier Colonel Arbuthnot, Countess Andreyi, a charismatic Hungarian woman who sparks something more than a passing interest in Poirot.
In the middle of the night, a snowstorm brings the train to a halt somewhere in the middle of nowhere in Yugoslavia. The next morning, one of the passengers is found dead, savagely stabbed to death in bed: Samuel Ratchett, a disagreeable man involved in some rather shady business dealings.
The snow prevents anybody from leaving or boarding the train, so the murderer has to be one of the eight passengers travelling on the Orient Express. But who was it? And why?
Hercules Poirot will have to solve one of the most special cases of his whole career, a cruel crime which will undoubtedly represent a turning point in his life.
You are invited to joins us, with a seat reserved for you on this luxury train full of secrets and mysteries.
An adaptation by  Ken Ludwig  based on the novel by Agatha Christie, directed by Iván Morales and performed by:
Eduard Farelo   Hércules Poirot
David Bagès   Monsieur Bouc
Maria Ribera  Mary Debenham
Javi Vélez  Hector MacQueen
Ruben Ametllé  Michel, in charge of the train
Isabel Rocatti   Princess Dragomiroff
Vanessa Segura  Greta Ohlsson
Clàudia Benito  Countess Andrenyi
Anna Barrachina  Helen Hubbard
David Vert  Colonel Arbuthnot
Schedule
Days
Hours
Preus
Observation

Dimarts, dimecres, dijous i divendres i
20 setembre excepte 24 setembre i 8 octubre

a les 20.00 h

Entrada general: 39 €

(+ despeses de gestió)




Entrada prevenda: 20,90 €

Entrada menors de 12 anys: 14 €

Entrada menors 16 anys: 18 €

Dissabte, 24 setembre i
8 octubre

a les 17.30 h i
a les 20.30 h

Diumenge

a les 17.30 h
Others
Occur on:

Tickets sold at:
De Agatha Christhie
Adaptació de Ken Ludwig basada en la novel·la d'Agatha Christie
Versió: Alicia Serrat i Iván Morales
Direcció: Iván Morales
Eduard Farelo Hércules Poirot
David Bagès Monsieur Bouc
Maria Ribera Mary Debenham
Javi Vélez Hector MacQueen
Ruben Ametllé Michel, encarregat del tren
Isabel Rocatti La princesa Dragomiroff
Vanessa Segura Greta Ohlsson
Clàudia Benito Condesa Andrenyi
Anna Barrachina Helen Hubbard
David Vert Coronel Arbuthnot
Ens situem a la dècada dels anys 30 del segle passat, Hércules Poirot, un disciplinat i una mica excèntric belga que comença a llaurar-se la reputació de ser, probablement, el millor detectiu del món, es troba a Istanbul, casualment, amb un vell amic una mica més llicenciós que ell, Monsieur Bouc, qui el convida a viatjar amb ell en el famós Orient Express per a tornar a Londres. Estem a ple hivern.
Allà se'ls unirà un grup molt variat de viatgers, pertanyents a tots els confins del món: Entre altres, l'excèntrica nord-americana senyora Hubbard, la princesa Dragomiroff, una dona gran russa exiliada, el disciplinat militar britànic Coronel Arbuthnot, o la mateixa Comtessa Andreyi, una carismàtica dona hongaresa que despertarà en Poirot alguna cosa més que un simple interès...
A plena nit, una tempesta de neu deté el tren en algun lloc perdut de Iugoslàvia. I al matí següent, un dels passatgers és trobat mort, apunyalat salvatgement en el seu llit: Samuel Ratchett, un desagradable home de negocis una mica tèrbols.
La neu els impedeix entrar o sortir del tren, així que l'assassí només pot ser un dels vuit passatgers que viatgen a bord del Orient Express. Però quin d'ells ha estat? I per què?
Hércules Poirot es veurà empès a solucionar un dels casos més especials de tota la seva trajectòria, un crim cruel que sense cap dubte marcarà un abans i un després en la seva vida.
Els convido a acompanyar-nos, tenen un seient reservat en aquest luxós tren ple de misteris i secrets.
Address:

Av Paral.lel, 91

:

Sants-Montjuïc

Neighborhood:

el Poble-sec

City:

Barcelona
Where
When

From 14/09/2021 to 10/10/2021
Website
Web venda d'entrades:
You may also be interested in...