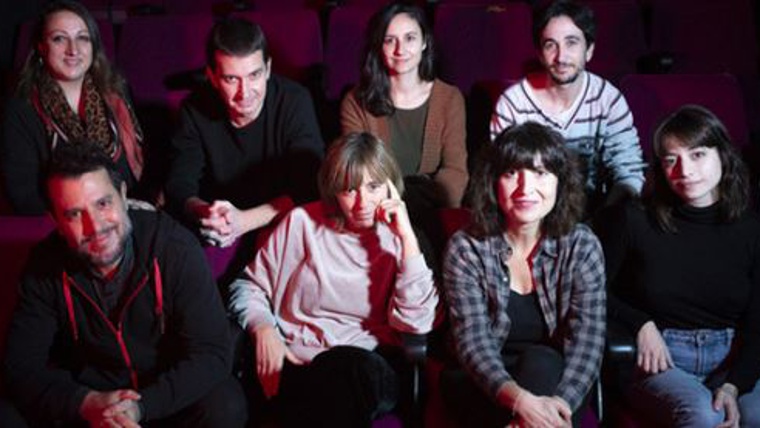 Shows. A comedy that tackles prejudices over gender diversity.
Sara and Albert are ideologically progressive young parents and open to discussions on any subject. But when Clàudia, their only daughter, presents them with Eric, her new boyfriend, a trans boy she wishes to have a family with, all their prejudices, doubts and ignorance come to light. Because it doesn't matter what we champion in public, everything changes when it happens in your own home.
Família (im)possible is a comedy that talks of the prejudices we have over gender diversity. And it also attempts to raise awareness of new family models.
WRITTEN AND DIRECTED BY
Carol López.
CASTREPARTIMENT
Jordi Andújar, Dolo Beltrán, Ian Bermúdez and Paula Jornet.
Schedule
Days
Hours
Preus

Dijous i divendres, 27 desembre,
28 desembre i
29 desembre excepte 24 desembre, 30 desembre i 31 desembre

a les 20.00 h

Entrada general: 15 €

(+ despeses de gestió)

Dissabte excepte 25 desembre i 1 gener

a les 18.00 h i
a les 20.30 h

25 desembre i
1 gener

a les 20.30 h

Diumenge excepte 2 gener i 9 gener

a les 19.00 h

2 gener i
9 gener

a les 12.30 h i
a les 19.00 h
Others
Occur on:

Tickets sold at:
Sinposi:
La Sara i L'Albert són uns pares joves, d'ideologia progressista, i oberts a dialogar sobre qualsevol tema. Però quan la Clàudia, la seva única filla, els presenta l'Eric, la seva nova parella, un noi trans amb qui vol formar una família, tots els prejudicis, els dubtes i la ignorància surten a la llum. Perquè no importa el que defensem en públic, tot esdevé diferent quan passa a casa teva.
FAMÍLIA (IM)POSSIBLE és una comèdia que parla dels prejudicis que tenim sobre la diversitat de gènere. I alhora tracta de visibilitzar nous models de família.
AUTORIA i DIRECCIÓ
Carol López
REPARTIMENT
Jordi Andújar, Dolo Beltrán, Ian Bermúdez i Paula Jornet
AJUDANTIA DE DIRECCIÓ
Núria Torres
DISSENY D'ESCENOGRAFIA
Jose Novoa
DISSENY DE VESTUARI
Nídia Tusal
DISSENY DE SO I D'IL·LUMINACIÓ
Xavi Gardés


Address:

C Alpens, 3

:

Sants-Montjuïc

Neighborhood:

la Bordeta

City:

Barcelona
Where
When

From 16/12/2021 to 13/02/2022
Website
Web venda d'entrades:
You may also be interested in...