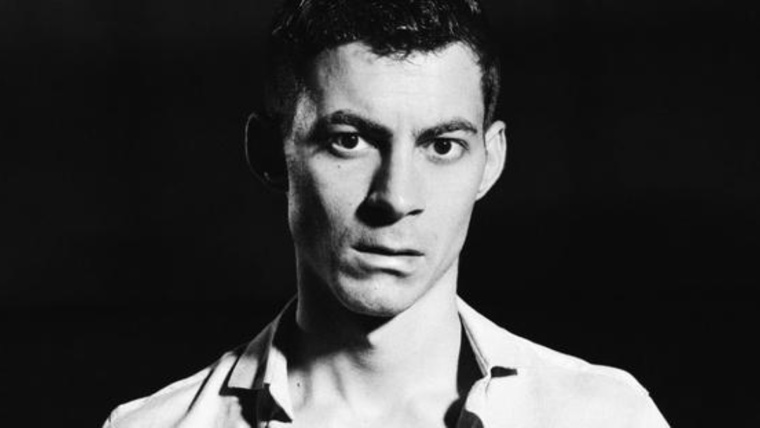 Theatre. Hamlet comes to the Cinema Aribau!
Shakespeare's classic work comes to the Cinemes Aribau. The story features the tragic legend of Hamlet and Denmark's royal court. A narrative that brings together betrayal, suspicion and revenge that Hamlet learns of from the ghost of his murdered father and which become the main thread of the story. A Grup Balañá collaboration with La Perla 29 to celebrate the sixtieth anniversary of the Cinema Aribau, where they relive Hamlet's tragedy in a unique, fleeting production.
A play inside a cinema hall, in Hall 5 to be more specific, which will change its look and turn into a theatre with seat rows and a central stage opposite the film screen. It will play for nine weeks, starting this coming 1 December. Don't miss out on this production of the classic in a unique and exclusive environment.
Schedule
Days
Hours
Preus

Dimarts, dimecres, dijous i divendres i
3 gener excepte 8 desembre, 24 desembre, 31 desembre, 3 desembre i 5 gener

a les 20.00 h

Entrada general: 31 €

(+ despeses de gestió)

3 desembre

a les 19.30 h

Dissabte

a les 19.00 h

Diumenge i
8 desembre

a les 17.00 h
Others
Occur on:

Tickets sold at:
De William Shakespeare
Direcció Oriol Broggi
Amb: Guillem Balart, Míriam Alamany, Toni Gomila, Carles Martínez, Marc Rius, Elena Tarrats i Sergi Torrecilla
Fer Hamlet al Cinema Aribau. Una de les obres més importants del nostre teatre en una de les sales més emblemàtiques de la nostra ciutat.
Us convidem a l'encreuament entre teatre i cinema, arts agermanades que beuen una de l'altra i que Hamlet ha transitat nombroses vegades. La posada en escena en un cinema, la posada en escena d'un cinema: la sala que Antoni Bonamusa va projectar amb aires de Kubrick.
Reviure la tragèdia del Príncep de Dinamarca, els plans que furga contra el crim familiar que el turmenta, les preguntes que li neixen de la sang que ha estat traïda i la llavor de la sospita que planta el fantasma del seu pare assassinat.
Una obra que engendra un obra dintre seu. Un joc de miralls infinit, calidoscopi de la petitesa humana sempre estesa en el joc de la realitat i de la ficció, on la veritat de la fantasia qüestiona immediatament la hipocresia d'aquest món. Com una fletxa que vola directa al cor fent esclatar les grans històries del cinema que atresorem des de la infantesa, reviurem la tragèdia de Hamlet i de la mítica cort de Dinamarca.
Address:

Carrer d'Aribau, 5

:

Eixample

Neighborhood:

l'Antiga Esquerra de l'Eixample

City:

Barcelona
Where
When

From 02/12/2021 to 30/01/2022
Website
Web venda d'entrades:
You may also be interested in...