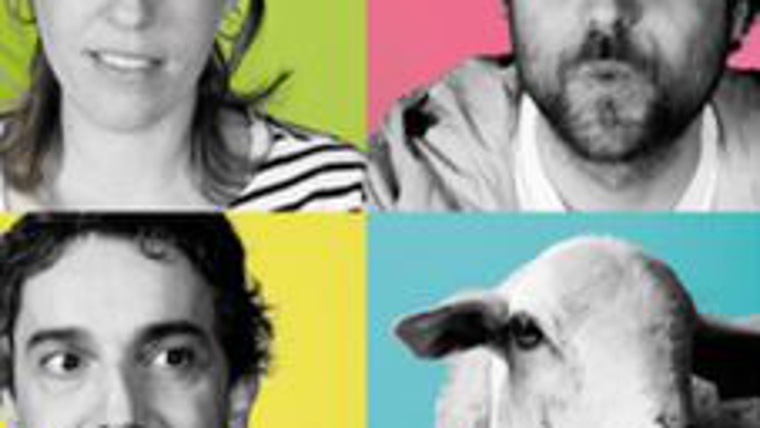 Schedule
Days
Hours
Preus
Observation

Dimarts, dimecres, dijous i divendres

a les 20.30 h

Entrada general de: 16.5 a 18.75 €
(+ despeses de gestió)

Dissabte

a les 19.30 h
Others
Occur on:

Tickets sold at:
Què faries si heretessis un ramat de 512 ovelles a un poble allunyat de tota civilització urbana? 
  'Ovelles' és una aplaudidíssima comèdia escrita i dirigida per Carmen Marfà i Yago Alonso. Sara Espígul, Biel Duran i Albert Triola interpreten a tres germans de Barcelona que es troben per decidir què fan amb aquesta insòlita herència. Però aviat s'adonaran que el que semblava un regal caigut del cel pot capgirar la seva realitat. Aferrats a unes vides que no els satisfan, s'enfrontaran a una decisió que posarà a prova la seva relació de germans. 
'Ovelles'reflexiona, en clau d'humor, sobre la frustració d'una generació molt marcada per la crisi. De com fer front a la decepció i de la permanent necessitat de reinventar-nos. Perquè, realment, voler és poder?
- De tots els animals de granja que podíem heretar,
les ovelles són les que més em molen.
 - Sí, són com abraçables.
Escrita i dirigida per: Carmen Marfà i Yago Alonso
Actors: Sara Espígul, Biel Duran i Albert Triola
Address:

Pl Urquinaona, 9

:

Ciutat Vella

Neighborhood:

Sant Pere, Santa Caterina i la Ribera

City:

Barcelona
Where
When

From 30/06/2022 to 30/07/2022
Website
Web venda d'entrades:
You may also be interested in...