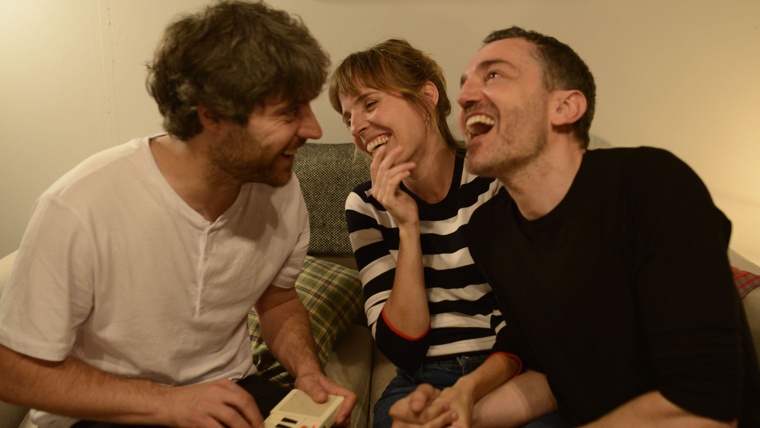 Shows. Three siblings experience the typical headaches of inheritance as members of a generation shaped by the crisis.
This Wednesday brings the première of Ovelles at the Poliorama, with performances to run until the last day of the month. After its resounding success three years ago, the comedy returns to the city to talk to us of a reality which most young people can easily relate to: the economic crisis linked to their generation. 
Written and directed by Carmen Marfà and Yago Alonso, the play tells us about Víctor, Arnau and Alba (Sara Espígul, Biel Duran and Albert Triola), three Barcelona siblings who inherit a huge quantity of sheep. What initially seems to be a cause for celebration ends up causing arguments between them that they would never have imagined, putting their relationship to the test.
Schedule
Days
Hours
Preus
Observation

De dilluns a dijous

a les 20.00 h

Entrada general de: 9.45 a 26.95 €




(+ despeses de gestió)

Durada: 75 minuts




Aforament limitat
Others
Occur on:

Tickets sold at:
Descripció:
- De tots els animals de granja que podíem heretar, les ovelles són les que més em molen.
- Sí, són com abraçables.
El Víctor, l'Alba i l'Arnau, tres germans de Barcelona, es troben per decidir què fer amb una insòlita herència. Però aviat s'adonaran que el que semblava un regal caigut del cel pot capgirar la seva realitat. Aferrats a unes vides que no els satisfan, s'enfrontaran a una decisió que posarà a prova la seva relació de germans.
"Ovelles" reflexiona, en clau d'humor, sobre la frustració d'una generació molt marcada per la crisi. De com fer front a la decepció i de la permanent necessitat de reinventar-nos. Perquè, realment, voler és poder?
Fitxa artística:
Dramatúrgia i direcció: Carmen Marfà i Yago Alonso
Repartiment: Sara Espígul, Biel Duran, Albert Triola
Escenografia: Elisenda Pérez
Vestuari: CARLOTAOMS
Disseny d'il·luminació i espai sonor: Xavi Gardés
Adaptació tècnica gira: Fernando Portillo
Fotografies: Roser Blanch
Cartell 2021: Manera Estudi
Premsa: Barc Comunicació
Address:

la Rambla, 115

:

Ciutat Vella

Neighborhood:

el Raval

City:

Barcelona
Where
When

From 15/09/2021 to 30/09/2021
Website
Web venda d'entrades:
You may also be interested in...