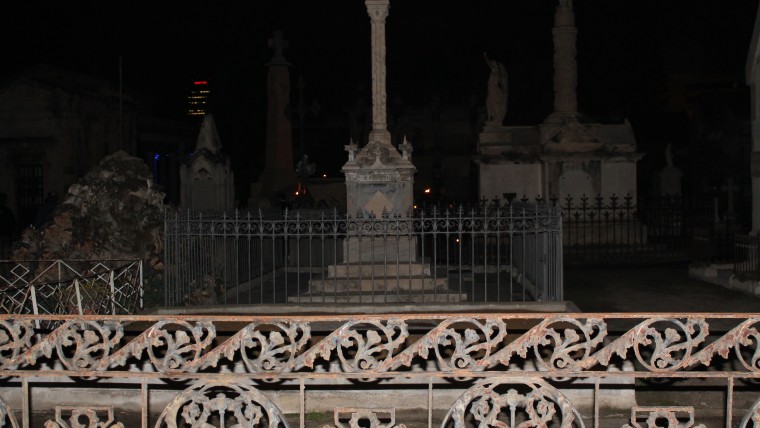 Routes. A route through Poblenou Cemetery allows visitors to learn about the Barcelona of the 19th century, through the people buried there.
A walk through Poblenou Cemetery can be transformed into a history lesson thanks to the routes organised there, which look back over the 100 years of history of the site. Its monumental pantheons contain some of the most emblematic families of the city, most of them industrialists and traders and also Indian families from Cuba.
Furthermore, Poblenou Cemetery has different QR codes that offer a brief explanation about the history of the funeral monuments and data about the sculptors and the architectural style.
Schedule
Days
Hours
Preus
Observation


1r Diumenge de mes

a les 10:30 h

Entrada Gratuïta
Imprescindible la reserva prèvia

Visites guiades
en català


3r Diumenge de mes

a les 10:30 h

Visites guiades
en castellà

Tots els dies i festius

de 08:00 h a 18:00 h

Visites sense guia
Aforament per a un màxim de 20 persones. A continuació us expliquem el procediment per realitzar la reserva:
1. Enviar un mail a cementiriescultura@cbsa.cat2. Especificar nom, cognoms, dia, hora, nº d´acompanyants i un telèfon de contacte.3. El nº màxim per reserva seran de 4 persones.4. El comprovant de la reserva serà la resposta del correu per part del departament de comunicació i qualitat.5. Serà obligatori que el mateix dia de l´activitat l´assistent porti la mascareta.
Data màxima de reserva: la sol·licitud s'haurà d'enviar abans del divendres a les 14.00h. (Les visites són en diumenge).
La Ruta del Cementiri de Poblenou consisteix en una visita de la Barcelona del segle XIX a través dels diferents panteons i dels personatges que hi ha enterrats.
La Ruta és una breu reconstrucció de cent anys d'història. Un recorregut que s'inicia l'any 1775, quan el bisbe Climent va beneir el nou recinte funerari, i conclou amb l'Exposició Universal de 1888.
El passeig comprèn 29 sepultures degudament senyalitzades.
Cementiris de Barcelona organitza la ruta nocturna de manera extraordinària dos cops l'any; una, coincidint amb l'inici de primavera, i l'altra, a l'octubre o per Tots Sants.
Address:

Avinguda d'Icària, 204

:

Sant Martí

Neighborhood:

el Poblenou

City:

Barcelona
Where
When

Permanent event
E-mail
E-mail reserves:

cementiriescultura@cbsa.cat
You may also be interested in...