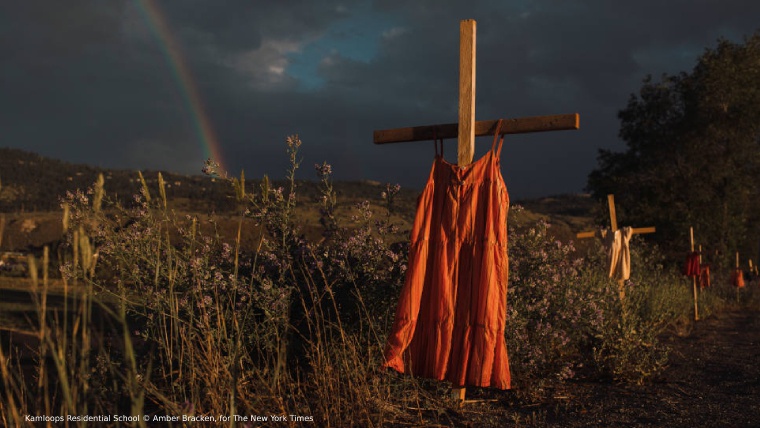 Photojournalism. The international exhibition displays the best photojournalism photographs of the year.
For the eighth time, Photographic Social Vision is organising the most renowned photojournalism exhibition in the world.
It brings together the winning photographs and multimedia productions from the World Press Photo 2022 competition, including all the regional winners, from which the four overall winners were chosen.
The exhibition shows works that are mostly unpublished in our country, chosen for their visual quality and offering various perspectives on current affairs. Multiple views and panoramas that invite reflection, and are especially enhanced by the guided tour.
From this year onwards, the most prestigious photojournalism competition in the world is opting for a new territorial model, dividing the world into six regions in order to ensure a greater representation and diversity in terms of authors and stories.
Furthermore, in this edition, the subject limitations of previous editions have been removed, while new format categories have been created: Individual Photographs, Photographic Reports, Long-Term Projects and Open Format.
Schedule
Days
Hours
Preus
Observation

Dimarts, dimecres i dijous i
5 desembre

d'11.00 h a 20.00 h

Entrada general: 6 €

Entrada general de: 6 €




Entrada reduïda: 4 €

- jubilats

- menors 25 anys

- famílies nombroses

- famílies monoparentals

- carnet Jove

- carnet de Biblioteques

- visites grups

(a partir de 15 persones)




Combinada

- 2 o més exposicions: 8 €.

- reduïda: 6 €.




Articket: 30 €.




Gratuïta:

- menors de 12 anys

- amics del CCCB

- jubilats amb Targeta Rosa

- persones a l'atur

- Carnet docent Generalitat

- periodistes acreditats

- membres de l'ICOM

- diumenges de 15 a 20 h




Visita guiada:

General: 9 €

Reduïda: 7 €

El diumenge de 15.00 a 20.00 la visita és gratuïta amb  reserva prèvia .

Els tiquets estaran disponibles a partir del dimecres anterior.




Dilluns no festius tancat

Divendres

d'11:00 h a 21:00 h

Dissabte

de 10.00 h a 21.00 h

Diumenge i festius

de 10.00 h a 20.00 h
Others
Occur on:

Tickets sold at:

With the collaboration:
Photographic Social Vision organitza per divuitena vegada l'exposició més reconeguda en l'àmbit del fotoperiodisme a escala mundial. La mostra reuneix les fotografies i les produccions multimèdia guanyadores dels concursos de fotografia i de narrativa digital World Press Photo.
L'exposició mostra treballs, majoritàriament inèdits al nostre país, escollits per la seva qualitat visual i que ofereixen diversos punts de vista sobre l'actualitat. Mirades múltiples i panoràmiques que conviden a la reflexió, especialment enriquida a les visites guiades.
La mostra reuneix les fotografies i les produccions multimèdia guanyadores del concurs World Press Photo 2022, incloent-hi totes les guanyadores regionals, de les quals el concurs destaca quatre guanyadores globals.
El concurs de fotoperiodisme més prestigiós del món aposta, a partir d'aquest any 2022, per un nou model territorial, dividint el món en sis regions per assegurar una major representació i diversitat d'autors i històries.
A més, en aquesta edició, s'han eliminat les limitacions temàtiques d'anteriors edicions i s'han creat noves categories centrades en el format: Fotografies Individuals, Reportatges Fotogràfics, Projectes de Llarga Durada i Format Obert.
Address:

Carrer de Montalegre, 5

:

Ciutat Vella

Neighborhood:

el Raval

City:

Barcelona
When

From 04/11/2022 to 11/12/2022
Website
You may also be interested in...