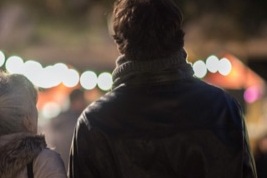 Schedule
Days
Hours

Tots els dies, excepte el

25 i 26 de desembre,

que està tancat

d'11:00 h a 20:30 h

17 desembre,
20 desembre i
21 desembre

de 16.00 h a 20.30 h

24 desembre

d'11.00 h a 18.00 h
La 7a edició de la Fira de Consum Responsable i d'Economia Social i Solidària es centra en el Consum Responsable i l'Economia Social i Solidària cap la transició ecosocial, com a camí i horitzó per fer front a les crisis sanitària, sòcio-econòmica i climàtica. Constarà de 32 casetes per donar a conèixer productes que promouen i permeten practicar un consum responsable i de proximitat i, alhora, poder explicar pràctiques concretes de consum i d'hàbits quotidians saludables en la vida de les persones.Es mantindrà el format del 2020, amb recorregut circular, amb entrada i sortida independents. Es preveu una petita carpa en forma de semi-esfera amb activitat continua.
Plaça Catalunya
Address:

Pl Catalunya, 1

:

Eixample

Neighborhood:

la Dreta de l'Eixample

City:

Barcelona
Where

Plaça Catalunya
When

From 17/12/2021 to 30/12/2021
Website
You may also be interested in...