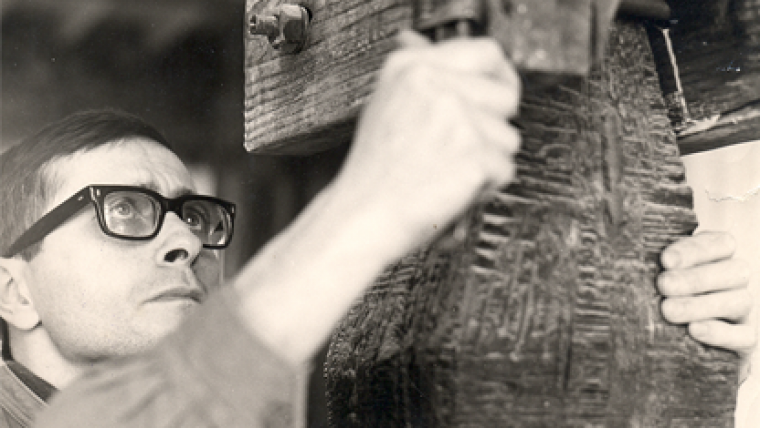 Exhibitions. A new gallery opens in Poblenou dedicated to the sculptor and artist Josep M. Subirachs.
Josep Maria Subirachs is best known for his part in the construction and decoration of the Sagrada Família, directing work and responsible for many of the sculptures on the facades.
However, this is just a part of his artistic work, which can now be seen at a new venue which has opened up in the Poblenou neighbourhood, where he was born in 1927. The gallery, the Espai Subirachs, houses a permanent and accessible collection for art scholars and the general public. Guided tours can also be arranged in advance.
Schedule
Days
Hours
Preus
Observation

Dissabte

a les 11.00 h

Entrada general: 16 €




Reduïda (majors de 65 anys/ Residents/ Persones amb discapacitat/ Membre Família Nombrosa/ Estudiants): 14 €




Menors 30 anys: 12 €




Entrada menors 7 anys: gratuïta

Dimecres
L'Espai Subirachs és un equipament cultural privat, situat al barri de Poblenou, que posa a l'abast del públic una part del llegat de l'escultor Josep M. Subirachs (Barcelona, 1927-2014), artista català de reconegut prestigi internacional.
Les visites guiades aniran a càrrec de la Dra. Judit Subirachs-Burgaya, historiadora de l'art, directora de l'Espai Subirachs i filla de l'artista.
Els visitants tindran un obsequi, a escollir, d'una reproducció d'un dibuix original de Josep M. Subirachs.
Address:

Carrer de Batista, 6

:

Sant Martí

Neighborhood:

el Poblenou

City:

Barcelona
When

From 07/10/2023 to 16/12/2023
Website
You may also be interested in...