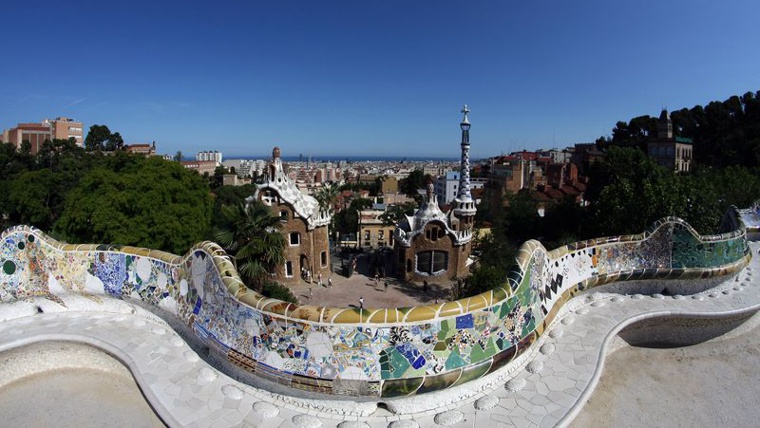 El punt de trobada de les visites guiades és la Carretera de Carmel, 23
Routes. Explore Antoni Gaudí's architectural jewel and discover every corner of a park full of history.
Summer guided visits return to Park Güell, every Friday and weekend in June, and every day during the months of July and August.
Discover the park's history, the beauty of its symbology and its natural and heritage values, all explained by specialist guides.
If you are thinking of visiting Park Güell, book a guided visit and see the park from a totally different perspective.  
Schedule
Period
Days
Hours
Preus
Observation

Del 3 juny al 26 juny

Divendres, dissabte i diumenge

Entrada general: 22 €

(12 € per persona pel servei de guia   + 10 € del preu de l'entrada a l'espai)




Els infants de 0 a 6 anys no paguen el servei de guia, però necessiten l'entrada corresponent del parc, ja que computen en l'aforament.

Grups de màxim de 25 persones.




La visita guiada té una durada aproximada d'una hora




Idiomes disponibles: anglès, francès, català i castellà

De l'1 juliol al 31 agost

Tots el dies
Tornen les visites guiades d'estiu
El Park Güell activa les VISITES GUIADES a partir d'aquest mes de juny
Si tens pensat venir el Park Güell, no et perdis les seves visites guiades. Vine a descobrir tots els seus secrets, la història, la bellesa de la seva simbologia i els valors naturals i patrimonials de l'espai.
Reserva la teva visita guiada en mans de guies especialitzats i veu el Park Güell des d'un altre punt de vista.
Les visites guiades tindran lloc tots els divendres i caps de setmana de juny i cada dia dels mesos de juliol i agost. Els idiomes seran quatre: català, castellà, anglès i francès, depenent de quin dia i franja horària es prefereixi.
Address:

Carrer d'Olot, 7

:

Gràcia

Neighborhood:

la Salut

City:

Barcelona
Where
When

From 03/06/2022 to 31/08/2022
Website
Web venda d'entrades:
You may also be interested in...