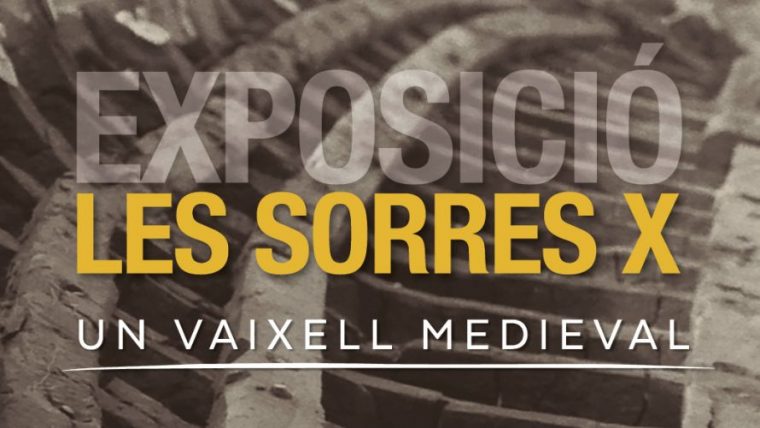 Exhibitions. The display is on at the Museu Marítim.
The Museu Marítim is exhibiting Les Sorres X, a small cabotage vessel from the second half of the 14 th century, unearthed in Castelldefels when the Olympic canal was being built.
The craft was found buried just below the phreatic zone, which had helped to preserve the boat as the wood had kept wet and was protected by a two-metre layer of sand. The boat is ten metres long, with a Latin sailing mast and up to six oars on either side. It was probably used to transport fish conserves, according to the ceramic recipients found during the archaeological dig. The museum has had the boat since 2011 and has been carrying out work on it since 2015 to be able to exhibit it.
Schedule
Days
Hours
Preus
Observation

Tots els dies

de 10:00 h a 20:00 h

Entrada general de: 10 €

Reduïda:: 5 €
- Majors de 65 anys
- Estudiants (- 25 anys)amb carnet d' estudiant
-Persones amb situació d'atur (amb acreditació)
-Persones amb un grau de discapacitat igual o superior al 33% i un acompanyant
- Carnet de Biblioteques de Barcelona
- Socis de l'ONCE
- Carnet Jove

Reduïda: 8 €
- Grups de + 10 persones
- Families nombroses o monoparental amb acreditació

Gratuïta:
- Diumenges a partir de les 15 h
- Membres Amics Museu Marítim
- Membres de l'ICOM
- Membres de l'ICCM
- Membres Associació Museòlegs Catalunya
- Menors 17 anys
- 12 de febrer (Santa Eulàlia)
- 18 de maig (Dia Internacional dels Museus)
- 19 de maig (Nit dels Museus: gratuït de 19 a 1 h)
- 24 i 25 de setembre (la Mercè)

Entrada al Museu per la plaça del Portal de la Pau.

Accés al museu fins a les 19 h

L'entrada individual inclou la visita a les exposicions temporals i al pailebot Santa Eulàlia
Others
Occur on:

Tickets sold at:
Exhibició de Les Sorres X, una petita embarcació de cabotatge datada en la segona meitat del segle XIV i trobada a Castelldefels durant les obres de construcció del Canal Olímpic. Es va localitzar enterrada sobre una capa freàtica, fet que va afavorir la conservació de la fusta, al restar amarada i protegida per una capa de sorra d'uns 2 metres. La barca presenta 10 metres d'eslora amb un pal de vela llatina i fins a sis rems per banda, probablement destinada al transport de conserva de peix, segons indiquen els recipients ceràmics localitzats durant l'excavació arqueològica. Des del 2011 est à custodiada a l´MMB. Des del 2015 ha estat objecte delstreballs de conservació i consolidació necessaris per a la seva museïtzació.
Address:

Avinguda de les Drassanes, 1

:

Ciutat Vella

Neighborhood:

el Raval

City:

Barcelona
When

Permanent event
Website
Web:
You may also be interested in...