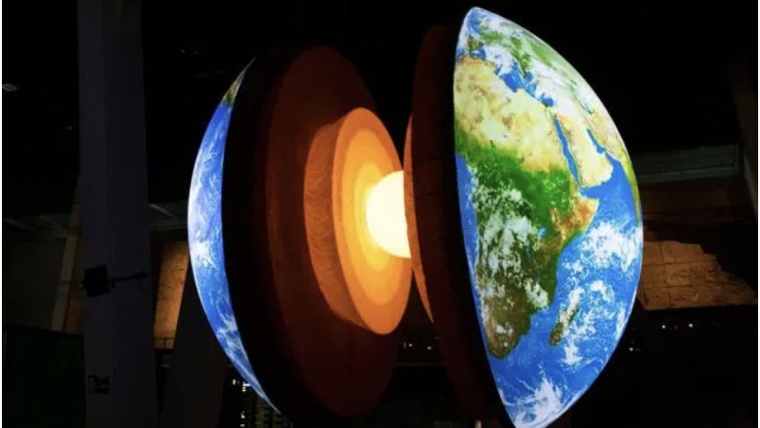 Infants. Discover the cosmos and its evolution at the CosmoCaixa's new Sala Univers hall.
Take a deep look at the new permanent exhibition on at CosmoCaixa, an interactive tour goes back to the creation of the cosmos, examines the evolution of species and delves into the inner recesses of the human brain.
The Sala Univers hall is bringing together 3,500 m² of renewed experience whose connecting thread ranges from the big-bang to the furthest limits of our knowledge. A free tour whose aim is to stimulate its visitors' scientific curiosity through interactive experiences, real objects and maximum-quality scientific and artistic reproductions.
The Sala Univers hall has reborn, together with a mathematics laboratory, as a nod to the discipline that has given us the necessary tools for understanding how everything works. The hall is presented as a place for exploring this exact science through mathematical games and puzzles.
Besides the laboratory, the Sala Univers integrates two of the museum's iconic areas into its discourse: the Geological Wall and the Flooded Forest.
Schedule
Days
Hours
Preus
Observation

Tots els dies
excepte 24 de desembre
25 de desembre
31 de desembre
1 de gener
5 de gener
6 de gener

de 10:00 h a 20:00 h

Entrada general: 6 €

Entrada general de: 6 €

Activitats: 6 e.




Visita guiada

(places limitades):

- general: 3 €




Gratuït:

- joves fins al 16 anys

- "Clients CaixaBank"

- El cap de setmana més proper a Santa Eulàlia

- 18 de maig (Dia Internacional dels Museus)

- 24 de setembre (la Mercè)




L'entrada general
inclou accés al museu i a les exposicions.

24 de desembre
31 de desembre
5 de gener

de 10:00 h a 18:00 h
Others
Occur on:

Tickets sold at:
Estrenem la Sala Univers! Endinsa´t en la nova exposició permanent de CosmoCaixa i descobreix el cosmos i la seva evolució des del big-bang fins ara.
Un recorregut interactiu que es remunta a la creació del cosmos, recorre l´evolució de les espècies i penetra en les profunditats del cervell humà.
Reobrim l'exposició permanent, 3500 m² d'experiència renovada. La Sala Univers presenta un fil argumental que, cronològicament, comprèn des del big-bang fins a les últimes fronteres del coneixement, un recorregut lliure que té l'objectiu d'estimular la curiositat científica del visitant a partir d'experiències interactives, d'objectes reals i de reproduccions científiques i artístiques de màxima qualitat.
De manera complementària, la sala reneix juntament amb un laboratori de matemàtiques, un gest de complicitat amb la disciplina que ens ha donat les eines necessàries per entendre com funciona tot. La sala es presenta com un lloc per explorar aquesta ciència exacta a través de jocs i endevinalles matemàtiques. A més d'aquest laboratori, la Sala Univers integra en el seu discurs dos àmbits emblemàtics del museu: el Mur geològic i el Bosc Inundat.
Address:

Carrer d'Isaac Newton, 26

:

Sarrià-Sant Gervasi

Neighborhood:

Sant Gervasi - la Bonanova

City:

Barcelona
Where
When

Permanent event
Website
Web venda d'entrades:
You may also be interested in...