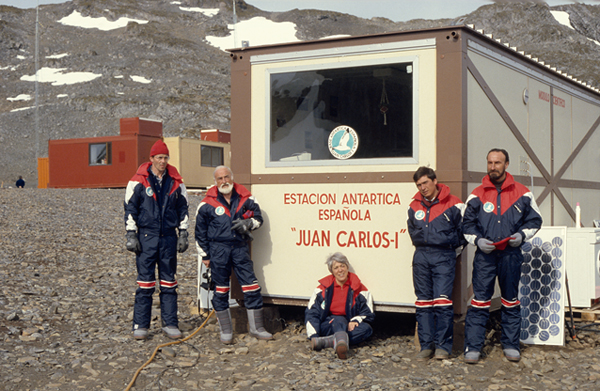 Exhibitions. A permanent exhibition at the CosmoCaixa features the lab from the Antarctic base on Livingstone Island.
In 1986 four Catalan scientists managed to get to the Antarctic thanks to the help of some Polish colleagues and set up their tent to study a part of Livingstone Island as a possible site for a research base. The site would become the Juan Carlos I Antarctic base, putting pressure on the Spanish government to adhere to the Antarctic Treaty, which it subsequently did in 1988.
That same year, following the stroke suffered by Dr. Antoni Ballester, the prestigious oceanographer and expedition leader, Dr. Josefina Castellví took command and spent six years directing the tiny facility during a very precarious period. She was the first woman to direct a base in the history of international scientific research.
The exhibition offers a historical account of these researchers' contribution in the Antarctic.
For more information click here.
Schedule
Days
Hours
Preus

Tots el dies i festius excepte 24 desembre, 25 desembre, 31 desembre, 1 gener, 5 gener i 6 gener

de 10:00 h a 20:00 h

Entrada general: 6 €

Clients "CaixaBank": Gratuït




24 desembre,
31 desembre i
5 gener

de 10.00 h a 18.00 h
Others
Occur on:

Organised by:
Vine i admira les noves imatges històriques i de natura procedents de l'arxiu de National Geographic.
Descobriràs fotografies de gran format de la seva biodiversitat i imatges que documenten les expedicions que van promoure l'edat d'or de l'explotació polar a l'Antàrtida.
Address:

Carrer d'Isaac Newton, 26

:

Sarrià-Sant Gervasi

Neighborhood:

Sant Gervasi - la Bonanova

City:

Barcelona
When

Permanent event
Website
Web venda d'entrades:
You may also be interested in...